A Saint, a Butcher, and a Mother's Pain
January 19, 2019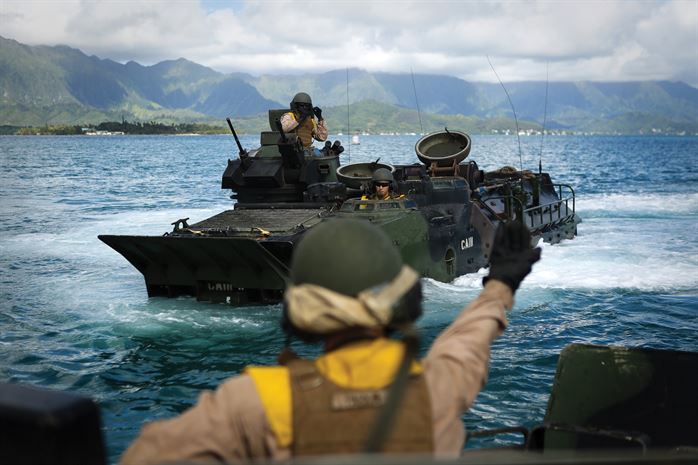 Storytellers depend on imagination and inspiration, but it's often an experience that sparks a story into life. Here's how a miracle in Paris, an atrocity in Iraq, and a mother's angry silence showed up one night in Hawaii and The Saint of Baghdad was born. There are no spoilers here, but this account might make more sense if you've already read the book.
"…decapitated saints refused to die…"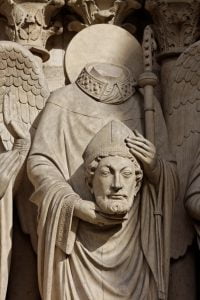 In Paris, I used to tell tourists the legend of Saint Denis, the city's patron saint. I was a tour director back then, zigzagging Europe and its Iron Curtain with a bunch of Americans—a grand job for a thriller writer on a mission to see the world. We used to eat at a restaurant in Montmartre with wine à discretion. That translates as "all you can drink."  So most of the group would pass out as soon as they got back on the bus and miss my illumination tour of the city. That was probably for the best anyway as all the lights had been turned off due to the energy crisis. But those who stayed awake learned how Saint Denis was beheaded in Montmartre, then picked up his head and walked to the suburb that now bears his name. Okay. So it's a legend—there's no video to prove it—but Saint Denis's miracle is not the only one. Many decapitated saints refused to die, and this motif is embedded in the DNA of our civilization thanks to centuries of art recalling these events.
"The nights were interesting, but dangerous."

Years later, I ran out of luck and got marooned in Hawaii where I taught English by day, drove a taxi by night and studied computer science in between. The nights were interesting, but dangerous. I'd play it safe by working the military bases, including Pearl Harbor and Marine Corp Base Kaneohe. The drive from Waikiki to MCBH takes half an hour on the H3 over the Koolau Mountains. That's long enough for a conversation, and Marines would often start it with a question on hearing my "accent" and my unusual habit (for a Honolulu cabbie) of speaking in whole sentences… how did an educated guy like you end up driving a cab? The answer, of course, was by mistake. So I'd quickly move on and ask them why they became Marines. Their answers surprised me. Many told me it was because they wanted to serve their country. I was a cynical European. So the first time I heard that, I was skeptical. But I soon learned that these young men were sincere, and some had chosen the Marines over glittering alternatives even against the wishes of their parents.
"No happy Hollywood ending here…"

One night, I picked up two such parents at Tripler Army Medical Center, a sprawling, pink palace of a hospital that sits on the hills above Salt Lake. The woman said nothing, but the man did plenty of talking. He was calm, all cried out, his voice a soundtrack for the woman's silence. That's what I remember most, her silence and the way it cut into me. They were visiting their son, the man explained. He had turned down med school because he wanted to be a Marine. He wanted to serve his country. He'd been hiking in Oahu's thickly-forested mountains when he'd taken a swim in a waterhole to cool off. This was where the father's story took a turn. No happy Hollywood ending here. Their son had a cut, some break in the skin. That's all it took. I don't remember what got in there. Some organism in rat shit that had washed into the pool. It wasn't always deadly, he told me, but this time it was. Their son was dying, and there was nothing that the best doctors in the world could do about it.
"How could a mother ever forgive…"

I dropped them at their Waikiki Hotel and drove off with the silent mother's pain still sitting on that backseat. The nature of her son's loss seemed to make it all the more acute. Other Marines died in combat, but a bug killed hers, a bug in a spring-fed pool in paradise. How could a mother ever forgive her creator for that? I couldn't drive, so I pulled over and turned on the radio. No good news there either. Another terrorist atrocity—a beheading—an innocent aid worker. I didn't catch his name, but I heard how he died—with courage and defiance.  A Marine and an aid worker, two young men driven by a need to serve that had led them to a certain time and place. So there I was in my taxi on Ala Moana Park Drive, the silent lawns with their solitary trees and shadows on one side, the beach and the roll of Pacific surf on the other. I was pondering it all—aspirations so noble, pain so unconscionable, misfortune so unreasonable, and evil so damnable—all the ingredients of a story worth telling. The only thing missing was a hero. I resolved then to capture those ingredients—although not those events or characters—in an action thriller. It was going to take many decades before I'd write it, but The Saint of Baghdad was on its way.
(The photo in the header shows a U.S. Marine assigned to Combat Assault Company, 3rd Marine Regiment, signaling an amphibious assault vehicle to move alongside his own to transfer troops between the vehicles in Kaneohe Bay. The photo was taken on July 7, 2014 by Cpl. Matthew Callahan and is used with permission.)